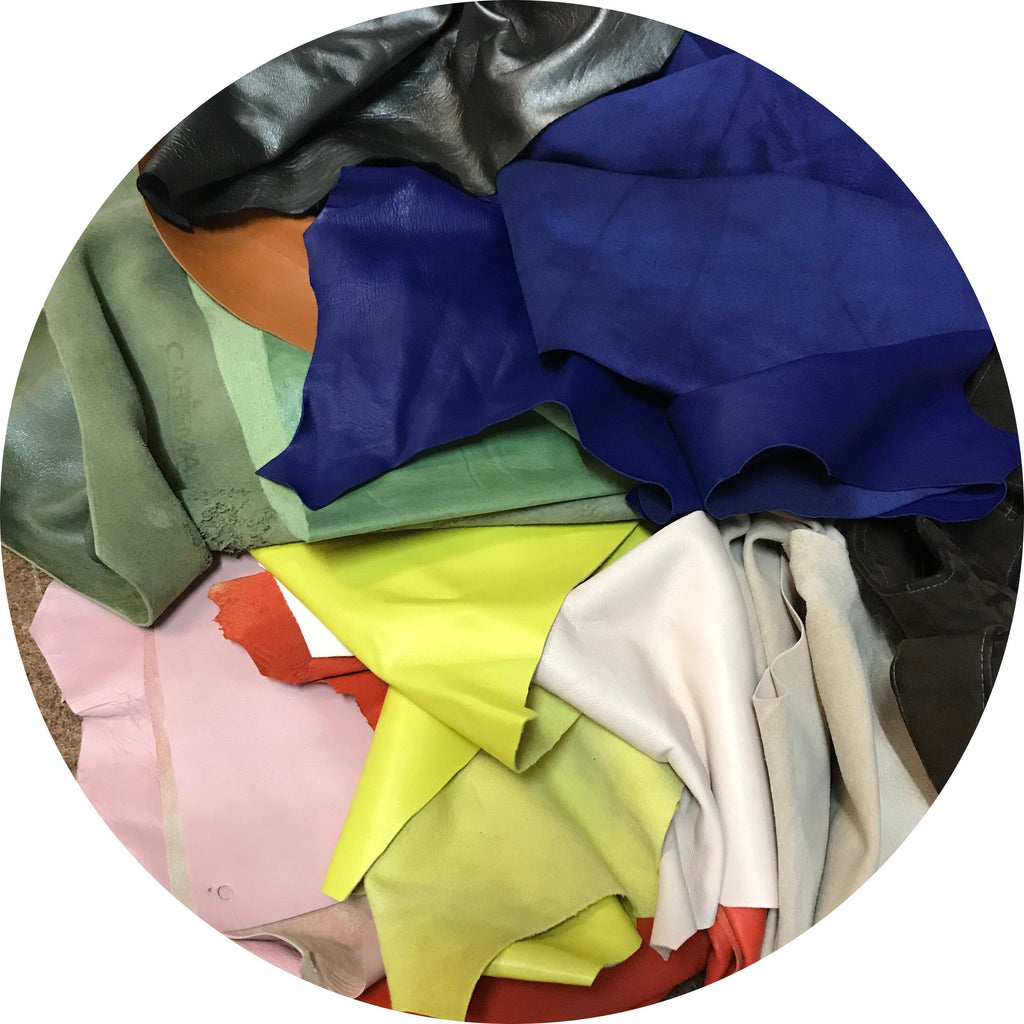 These smaller pieces of mixed leather pieces are perfect for making any small leather project you can think of - jewellery, fun keyrings, gift tags, cord tacos, small purse or clutch... We could go on!
Each piece is approx 0.7-1 sqft and you will get 4 pieces in the bundle.  These may have a small hole or mark on them but still plenty of cutting area.
You'll get 4 pieces, some may be patterned / textured, some plain.  The photos are just an indication of the different types we get but not guarnateed in each bundle.
Assorted shapes, sizes, textures and colours. Weight (thickness) is approximately 1.0-1.5 mm.
Need some inspiration? Here are some project ideas to get your creativity all fired up!
We have done our best to capture the true colour of each of our items, however please keep in mind that actual colours may vary from that displayed on your screen, due to differences in screen settings and qualities.
Need help? Contact us or call us directly on 07 3206 4667.