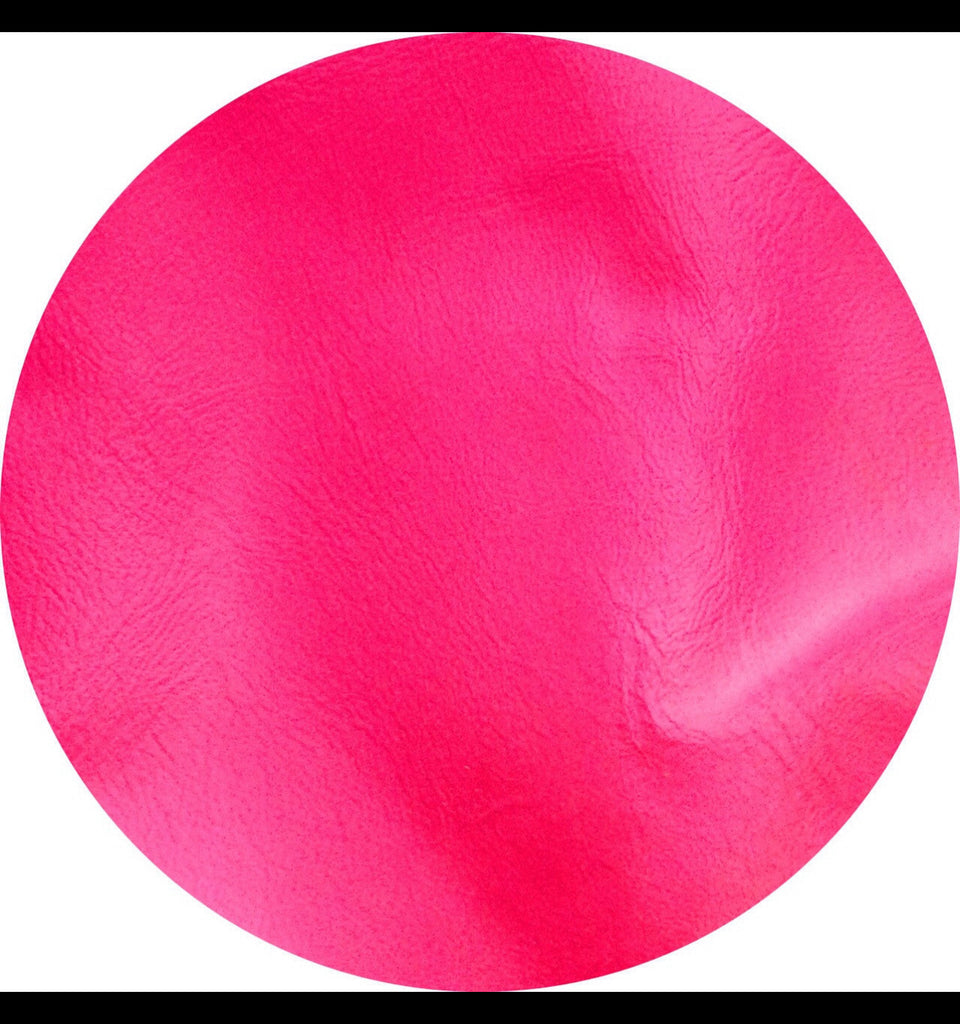 These are on special due to the placement of holes in the leather.
The photo of this Fluoro Pink Lamb Nappa doesn't do it justice - imagine the brightest, most vibrant flouro pink you've ever seen then multiply it by three. Also available in Fluoro Orange
The current stock of this nappa does have some holes in it but still plenty of workable room for all of your projects large or small.
SIZING:
XS = Under 4 square feet
S   = Between 4 and 6 square feet
M  = Between 6 and 8 square feet
L   = Between 8 and 10 square feet
XL = 10 square feet and up
Thickness: 0.4mm - 0.6mm
We have done our best to capture the true colour of each item, however please keep in mind that actual colours may vary from that displayed on your screen, due to differences in screen settings and qualities. Colour and finish may also differ from batch to batch.