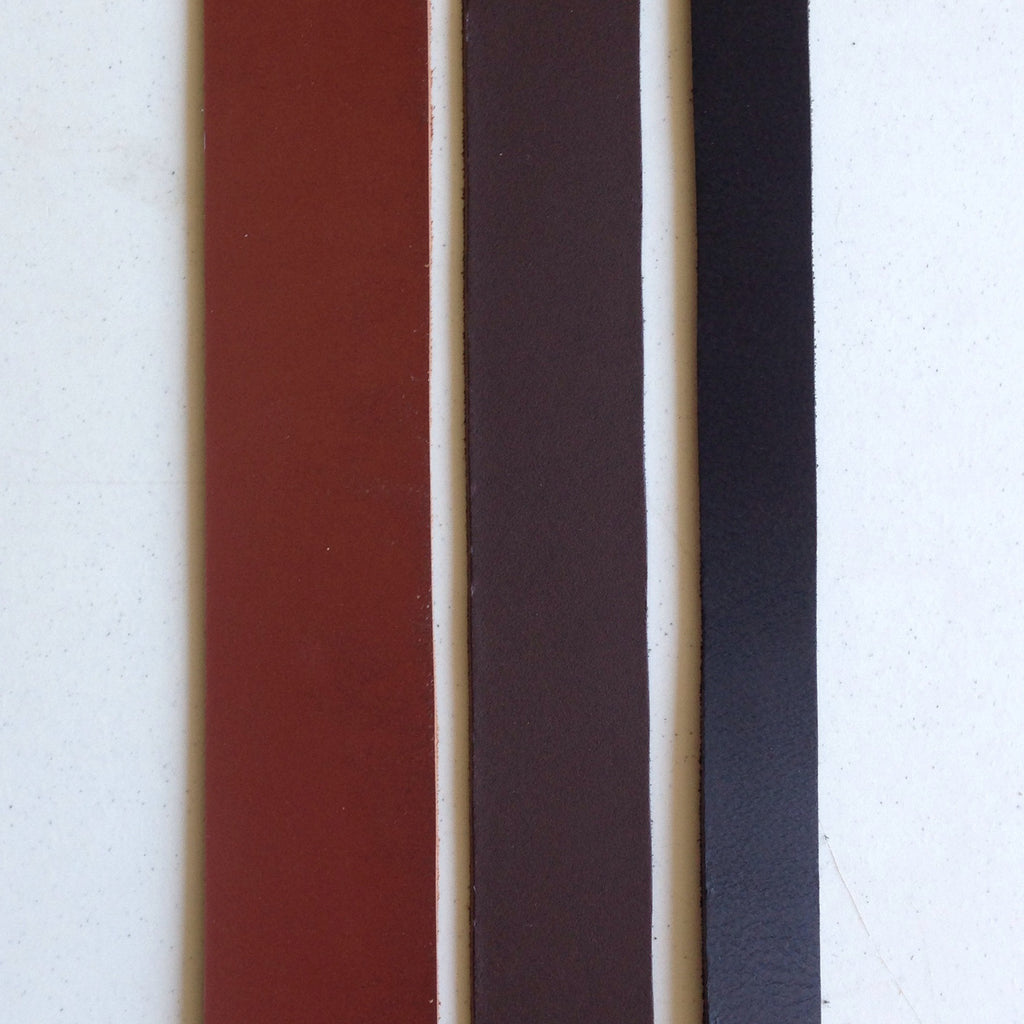 Thick and sturdy, high quality Leather Straps cut for you here on site at The Leather Shed. Perfect for handmade leather belts, leather strap shelves and so much more.
Chrome tanned. 3.5mm thick, available in whisky, brown or black. Natural Vegetable-Tanned Belt Straps also available.
Lengths vary but are always longer than your average men's belt (Upto 150cm).
Need help? Contact us or call us directly on 07 3206 4667.