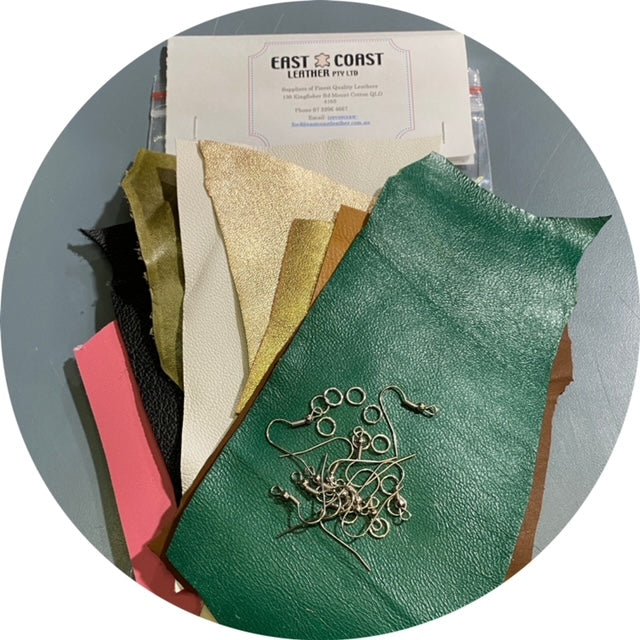 Create your own unique pairs of leather earrings.  All you need to do is cut the shapes, punch a hole and connect the jump rings and earring hooks.
The leather blanks included come in a range of colours, textures and patterns so that you can make 5 different pairs of earrings.
Choose a single colour or layer up with 2 or 3 different colours.  The options are only as limited as your imagination.
Your kit includes:
- Leather blanks - 10 pieces
- Metal Alloy Earring Hooks x 10
- Metal Alloy jump rings x 10