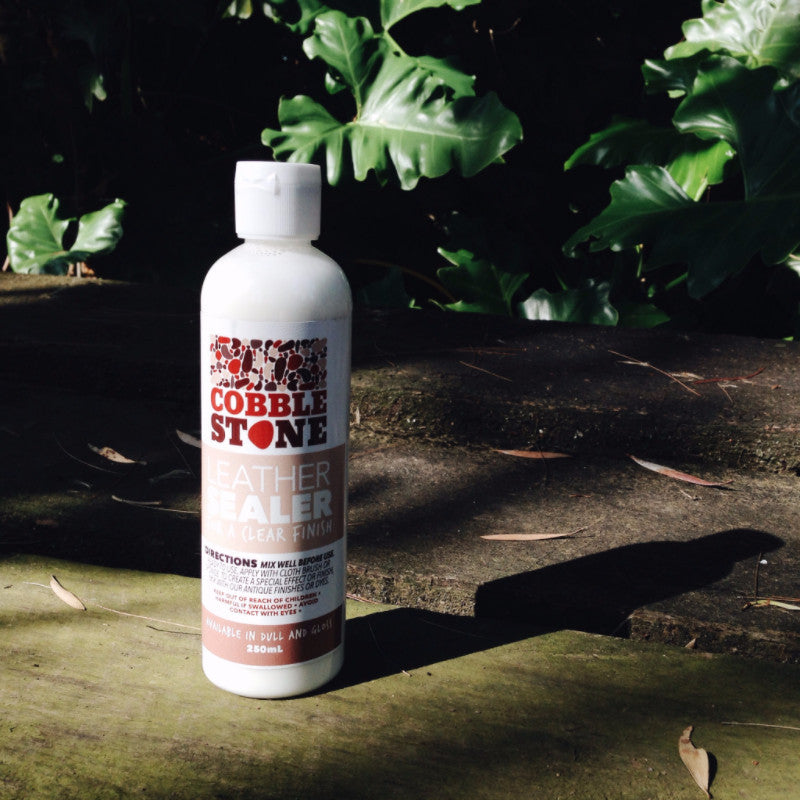 The COBBLESTONE range of dyes and topcoats have been specially formulated here in Queensland by Leather Finishing Products Australia in collaboration with East Coast Leather for the leathercraft industry.
Available in Satin Clear, Gloss and Extreme Gloss.
DIRECTIONS FOR USE:
Mix well before before use. Ready to use, apply with cloth brush or sponge. To create a special effect or finish, mix with the Cobblestone Antique Finishes or Dyes.
Need help? Contact us or call us directly on 07 3206 4667.