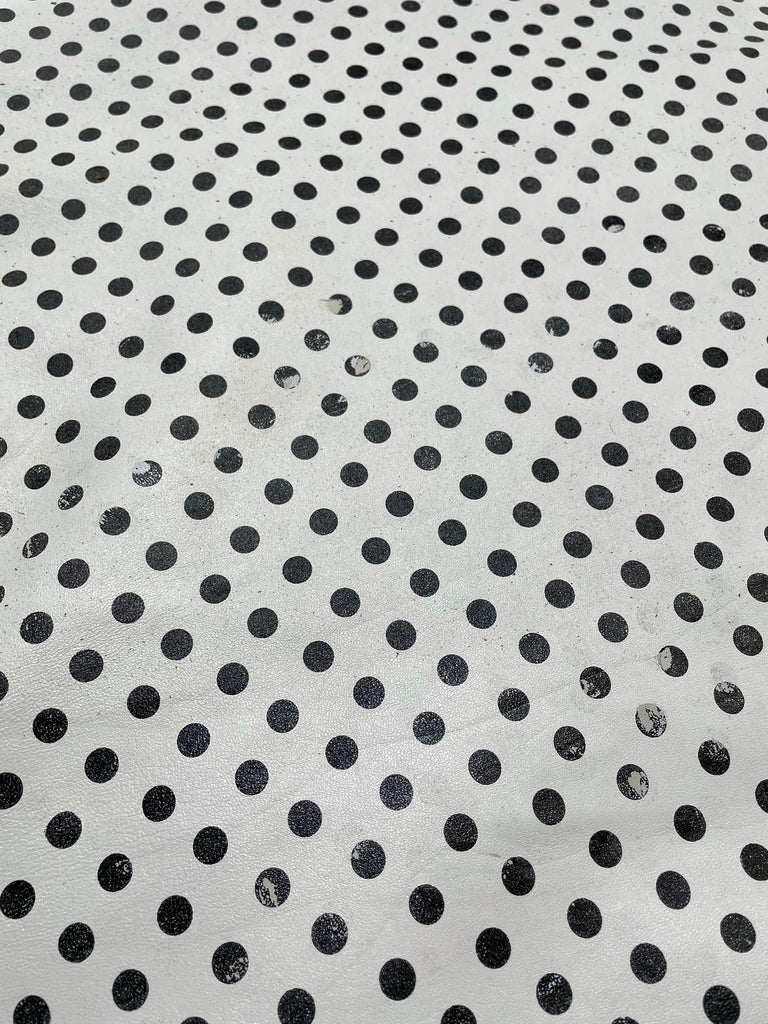 These pieces are limited edition, some of the black spots are lighter due to transfer of the colour, though still great pieces to work with, (this means there is double printing of the spots on the leather).
PLEASE REFER TO PHOTOS BEFORE PURCHASING!!!!!!!!
This current supply of lamb has some small holes in them, are oddly shaped,  but these are  pieces with lots of great workable area.
SIZING:
XS = Under 4 square feet
S   = Between 4 and 6 square feet
M  = Between 6 and 8 square feet
L   = Between 8 and 10 square feet
XL = 10 square feet and up
 ON SPECIAL DUE TO DOUBLE PRINTING!!!
We have done our best to capture the true colour of each of our items, however please keep in mind that actual colours may vary from that displayed on your screen, due to differences in screen settings and qualities.
Need help? Contact us or call us directly on 07 3206 4667.