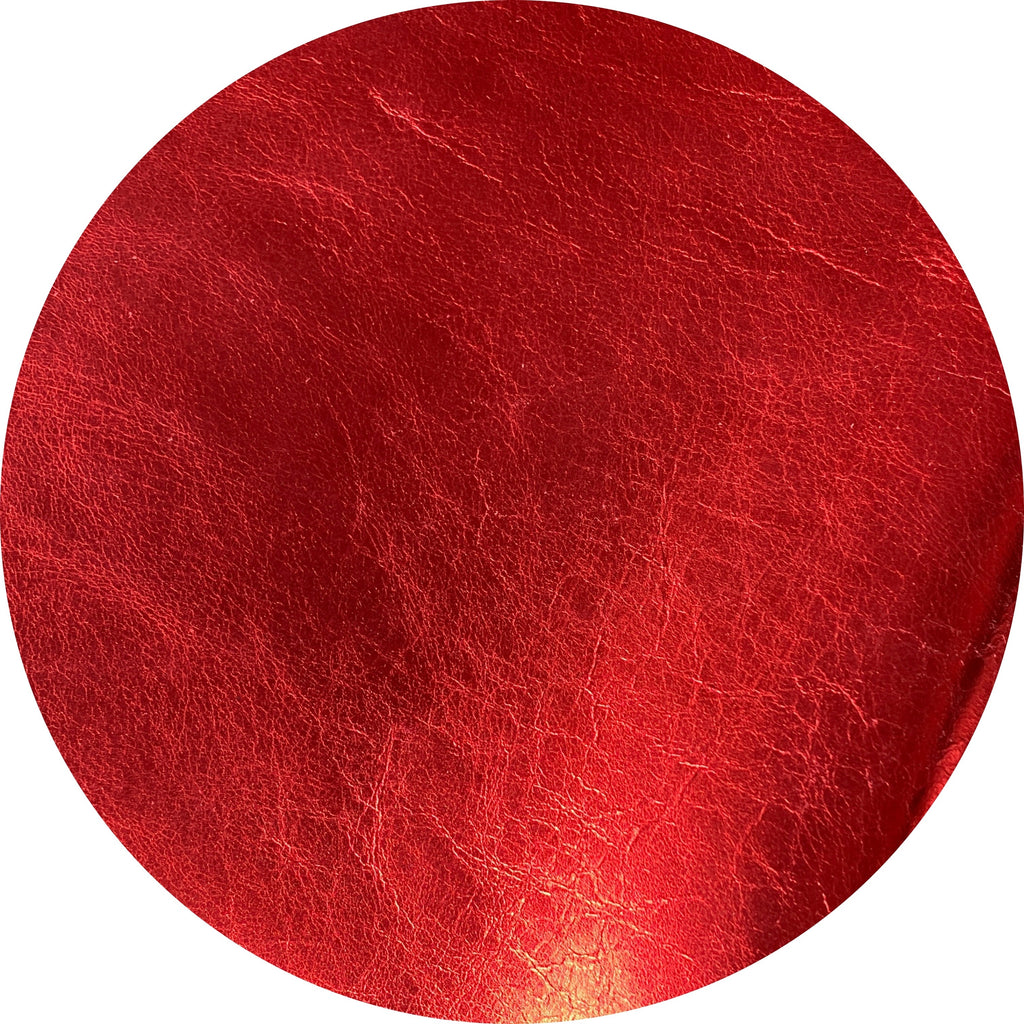 These gorgeous metallic pieces come in a range of colour and sizes.  These smaller pieces will allow you to get a feel for some different types of leather, without having to buy a whole hide.
These metallic pieces are perfect for your smaller projects including jewellery small purses, key rings etc.
The nappa is a lovely soft leather, cabrerta is a firmer leather, both are around 1mm thick.
SIZING:
Each piece is approx 25x325- 30x30m -  they are not perfectly square, the shape will vary.
We have done our best to capture the true colour of each item, however please keep in mind that actual colours may vary from that displayed on your screen, due to differences in screen settings and quality.