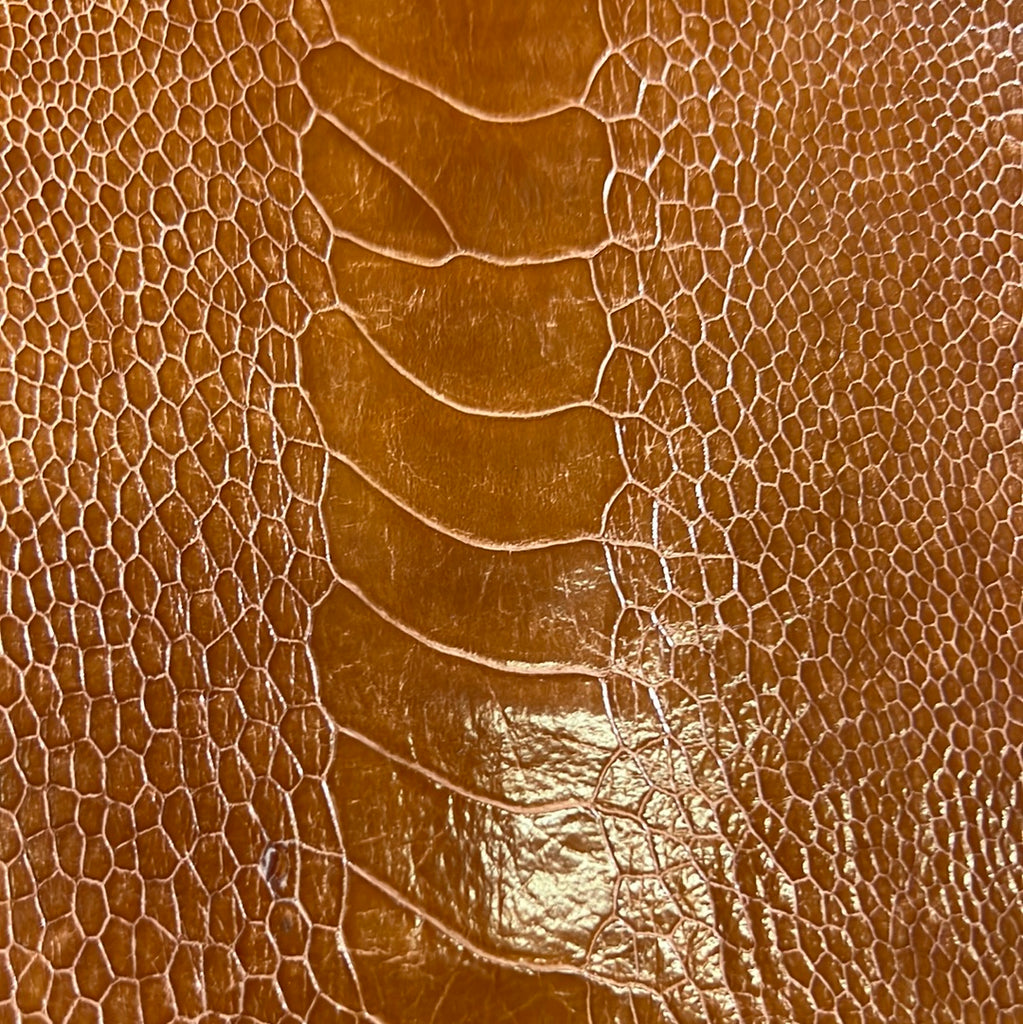 Ostrich leathers are some of the finest and most durable leathers. Popular in luxury fashion, Ostrich leather is soft and thick and features an exotic goose bump appearance from the large feather quill follicles. Ostrich leather used to make boots, footwear, accessories, clothing, luggage, purses, wallets, and briefcases.
From approximately 50 cm x 14 cm these seconds ostrich leg pieces are not the perfect shape, may have some small marks or holes but still lots of workable area.
Source: Ostriches farmed for their feathers, skin and meat.
We have done our best to capture the true colour of each of our items, however please keep in mind that actual colours may vary from that displayed on your screen, due to differences in screen settings and qualities.
Need help? Contact us or call us on 07 3206 4667.