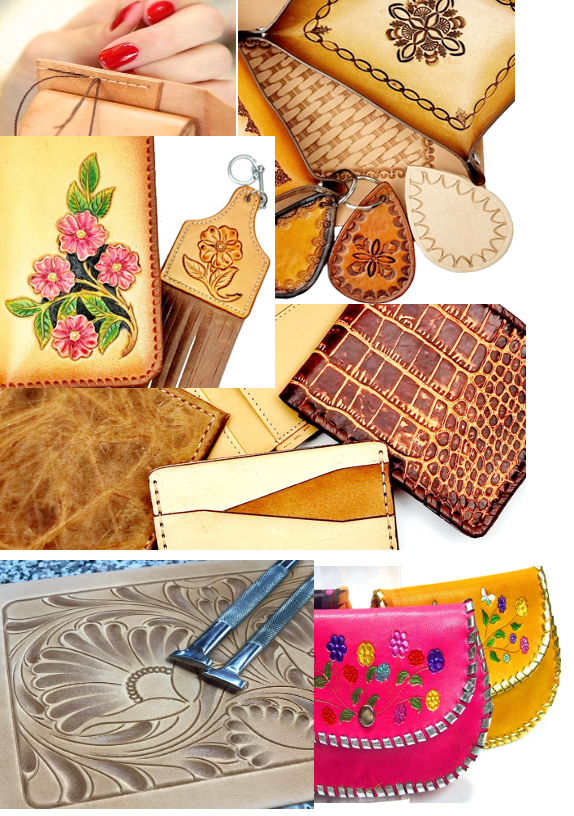 CLASS TIME:
9:30am - 2:30pm Saturday 19 August 2023
THE WORKSHOP
Are you struggling with a new project?
Do you require help and have no idea where to start?
Do you have unfinished projects and need help?
Do you have a wallet/purse liner and need help with assembly?
The workshop can cover a variety of options, ie: carving, creative tooling, setting hardware, lacing techniques, how to start, join your lace and finish a double cordovan or whipstitch laced edge, do you know how to set your laced edge.
Examples
Setting hardware…. rivets, snaps, pouch studs, chicago screws, handbag clasps.
Hand stitching…how to sew, join in threads and finish.
Edge finishing, use of different products to perfect a slick edge
How to use edging paints.
Construction, assembling a project
Measure for a Journal cover
How to skive light weight leather for a turned edge, for hand stitching.
Is you swivel knife sharp?
Note: machine stitching and plaiting is not covered for this event.\
You will need to bring your own tools, equipment, project, lace, thread etc.  
It will help if you could please email cherrylm@bigpond.com and give a brief description, of what you need help with, so that I have my tools and equipment.
Bring you own lunch, tea, coffee and light snacks provided.