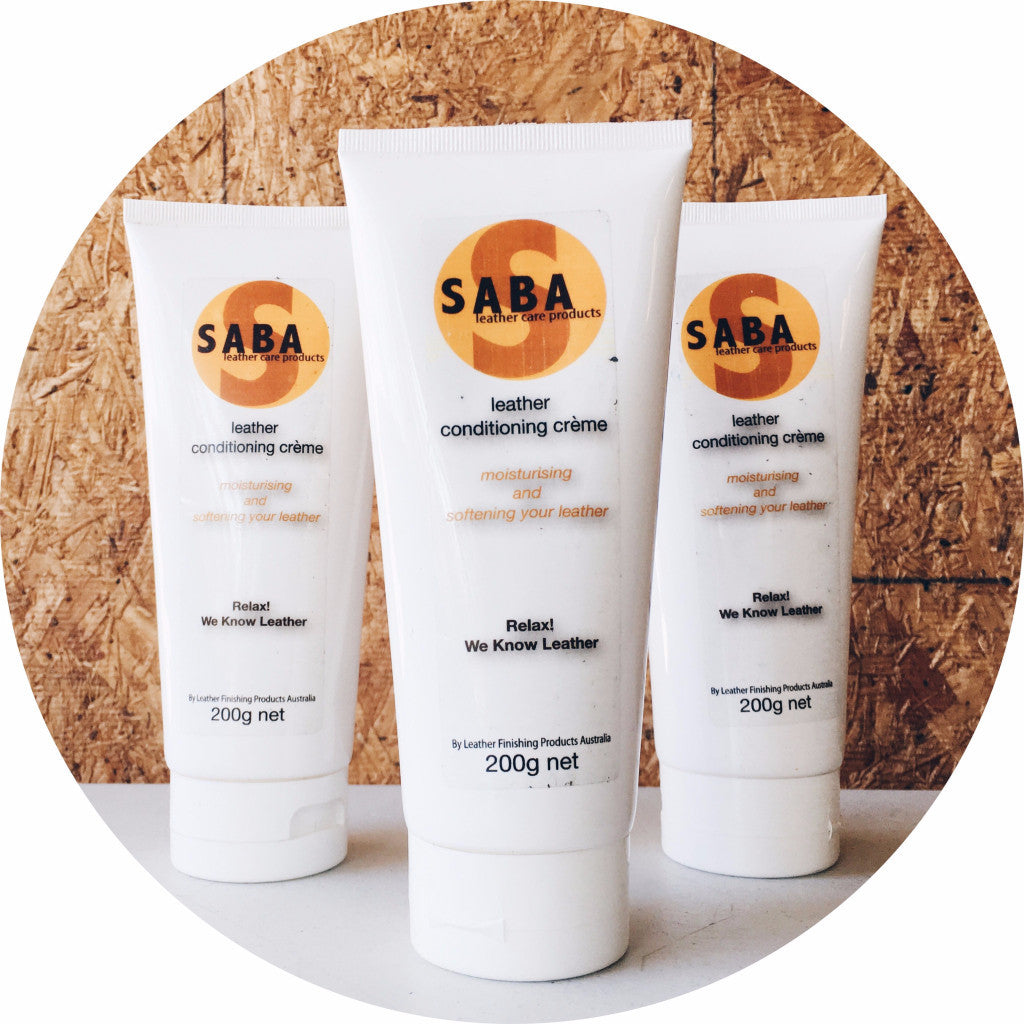 Made right here in South East Queensland, SABA Crème is one of our best-sellers and a personal favourite of Trevor's.
This high quality conditioner leaves the leather with a lovely patina and a silky smooth finish.
SABA Crème protects your vegetable tanned leathers from drying out and cracking, making it an absolute essential to any leather lover.
Available in 200g
Directions for use: Apply a light even coat to your finished project (clean dry leather) with a slightly damp sponge. Work in a circular motion and allow to dry completely before applying a second light coat. When dry, buff with a clean soft cloth or piece of sheep wool if a light sheen is desired. Reapply every three months.