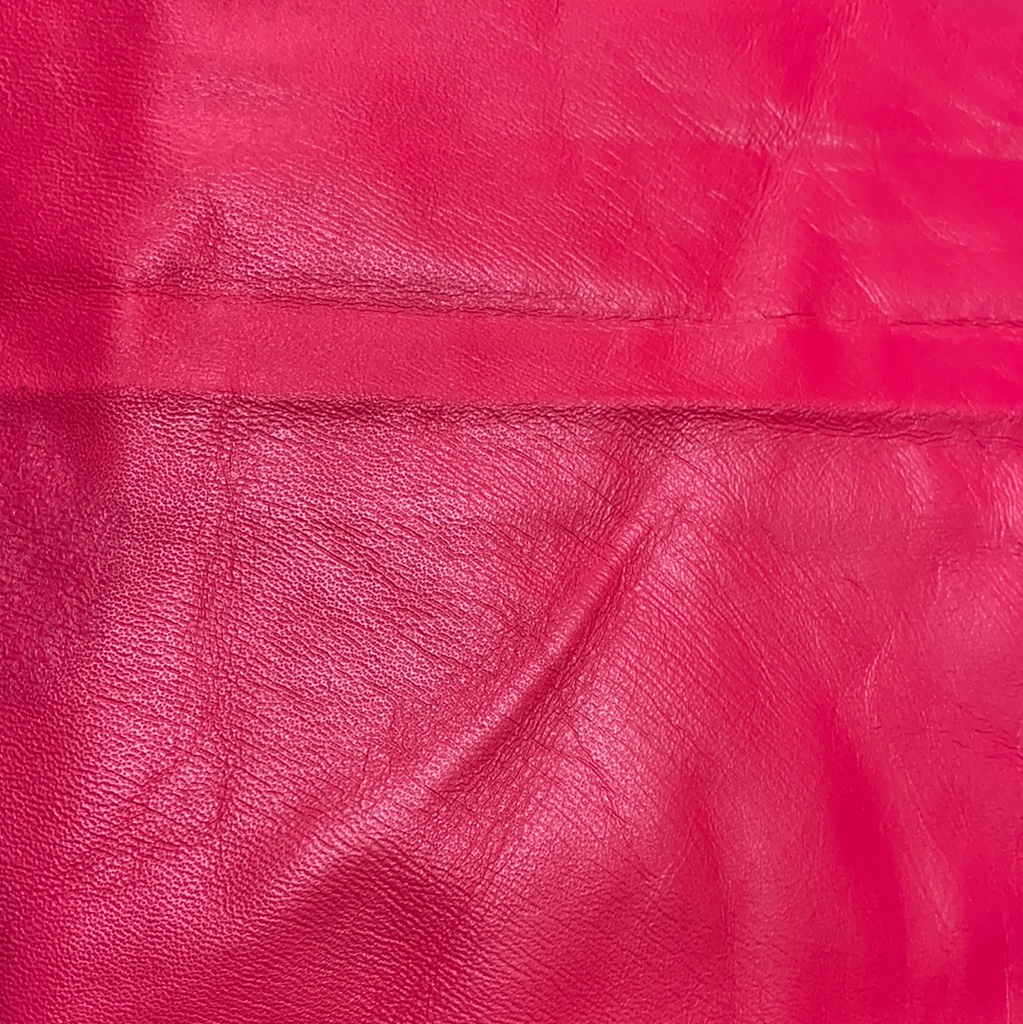 Seconds Lamb Nappa - various colours / sizes

These pieces of Lamb Nappa have marks or holes but still have plenty of workable area and and can still be used for many leather projects.
Each piece is priced based on their size, with the size of the marks / holes taken into account.
Lamb nappa is lightweight, soft and supple, making it perfect for accessories like purses, headwear, handbags and jackets.
Lambskin can stretch over time, so take this into consideration when creating items made for daily use.
PLEASE REFER TO PHOTOS BEFORE PURCHASING!!!! 
SIZING:
XS = Under 4 square feet
S   = Between 4 and 6 square feet
M  = Between 6 and 8 square feet
L   = Between 8 and 10 square feet
XL = 10 square feet and up
Thickness: Approximately 0.9mm
We have done our best to capture the true colour of each item, however please keep in mind that actual colours may vary from that displayed on your screen, due to differences in screen settings and qualities.