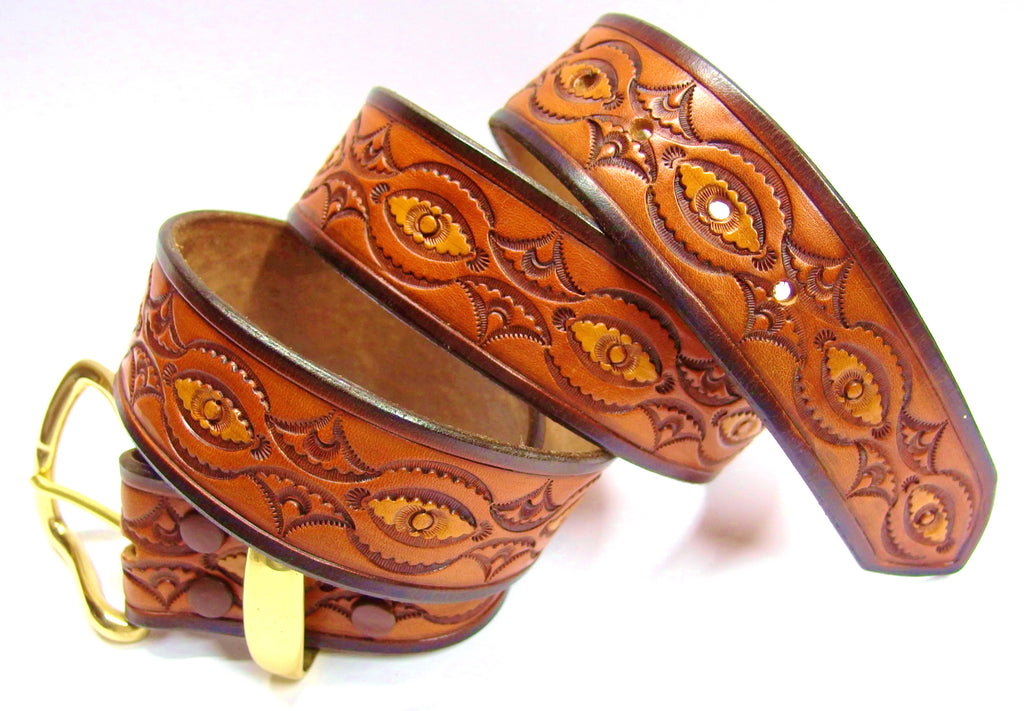 CLASS TIME:  9:30am - 2:30pm - Saturday 17 June  2023
LOCATION:  The Leather Shed, 130 Kingfisher Road, Mount Cotton
TOOLED LEATHER BELT
Ever wonder what goes into making a luxury leather belt?
Leather crafting just like any other skill, requires not only practise but also the correct techniques upon which to properly build those skills.
Learn how to be creative a tool a design on natural veg tanned leather.
Finishing and slick the edges– to increase the durability and a professional finish.
Attach a buckle and keeper - as well as other components for this project.
Customize the fit of your belt- tailor your belt to your size.
You will make a 38mm Belt.
This is a great course for people who have wanted to try their hands at creating your own luxury leather goods but don't know how to start or are looking to have a better foundation.  
Bring along an old belt helps for an accurate measurement.
Or…measure an existing belt from where the buckle is attached to the leather to the hole most used (allowances will be make for extra length)
Or, take a measurement wither hip or waist, if you are making the belt for another person.
All tools and equipment supplied.
TERMS
Please see our returns policy for the small print.